If you read my blog regularly then you will know that I am a fan of Urban Outfitters and since moving into my new flat in Central London I have been looking for bits to make it a real home for me to live in.  I wasn't aware that Urban Outfitters had such a huge collection of homeware until I browsed their site and I was in love with literally EVERYTHING! Don't believe me? Check out their homeware for yourself here. Below are some photos of bits that I have got from there, including a FujiFilm Polaroid camera in the most delicious colour that is exclusive to Urban Outfitters!  Enjoy the pics and even more, check out the full range of home ware on the Urban Outfitters site!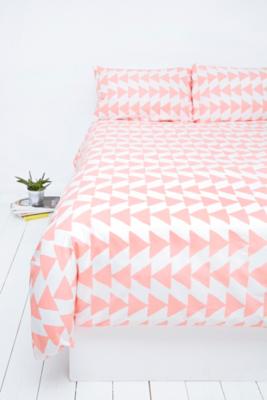 This Duvet set is perfect in my bedroom which is mainly white and light grey – shop here
Obsessed with this chevron print rug – shop here / The colour drip candles are some of the most unique I've seen! Shop them here
Pineapples have been taking over for the past year and this jewellery container shaped as a pineapple is the perfect addition to your room and is also a great place to store your jewellery without it being obvious as to what's inside!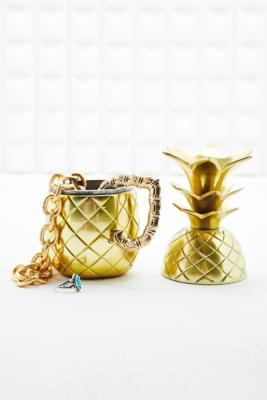 Below are some of the other pieces I got from Urban Outfitters plus some bits that I love and will be getting next time – whether you are looking for a lightbulb or a bookcase they have so much on their site and it's so unique that it adds personality to any room!  Some of the smaller items like the novelty mugs and jewellery boxes also make great gift ideas so if you have any birthdays you're looking to buy gifts for then I'd definitely recommend you checking out the OU site!
This FujiFilm Instax camera that I posted on Instagram recently got so many great comments – especially on the colour of it.  This aqua colour is exclusive to Urban Outfitters and you won't find it anywhere.  There's something about a polaroid picture that is so cool, I've been getting through so many films since getting this camera and I'm going to make a polaroid board for my house to put all of my memories!  Shop this exact polaroid camera here.